Right Surveyors Denton
For surveys and valuations in Denton, Greater Manchester, the Right Surveyors are a well-established, competent firm of qualified chartered surveyors who can meet your needs.
We have years of experience inspecting Denton's property stock; providing reports for private and commercial clients alike. Our core services include the RICS Building Survey and the RICS HomeBuyer survey, both always delivered by a competent building surveyor, but we also provide independent valuations for a wide variety of purposes.
Key to our service is the personal attentions of our local director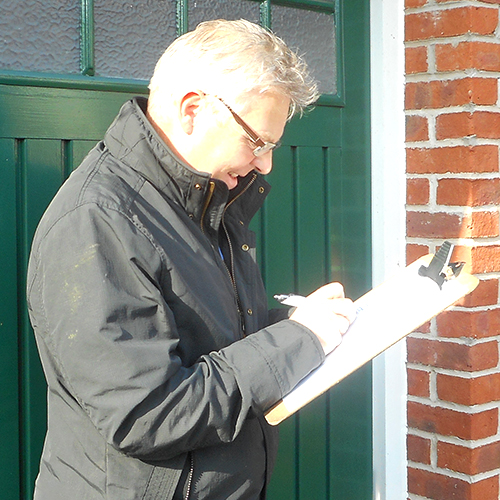 "Having provided surveys and valuations for over 30 years, with 15 years of that as a chartered surveyor, I know Denton and the rest of Greater Manchester very well. I endeavour to provide a number of different surveys so that any client, with almost any budget, can get the benefit of a survey.
"I've seen the impact a missed defect at a property can have on the people who buy it and are lumbered with unexpected repair costs. In my opinion, it is always advisable to instruct a surveyor – the risk you take not doing so is simply too great."
Building Surveys and Property Surveying Services from our Local Denton Surveyors
Building surveys can be tailored to fit a given client's precise requirements and budget. A good surveyor will always be flexible and our reports are designed to accommodate the wide variety of property sizes, shapes, complexities and values found in Denton. You might be surprised at how cost-effective our services can be.